Stage Struggles: Film Soirée featuring "La Commune (Paris,1871)"
How to Act: On Stages and Storytellers
Peter Watkins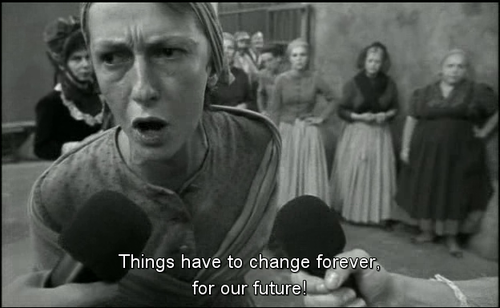 1/1
The second evening of "How to Act: On Stages and Storytellers" is an out of the ordinary invitation, a rare experience to collectively watch Peter Watkins' "La Commune (Paris, 1871)' for the first time with Arabic subtitles in Beirut's self-fashioned living room, complete with snacks and dinner. This screening follows a discussion with Mark Westmoreland, Jasmina Metwaly and Philip Rizk on the struggles of staging, reenacting and referencing Peter Watkins' documentary film practice. The epic six-hour-long screening will be indoors: we will provide cushions, chairs, candles, soup and snacks. Please feel free to bring a friend, an extra cushion or your own drinks along. Dress comfortably. Collective discussions will take place during breaks.

This event is part of "How to Act: On Stages and Storytellers", the dénoumenet to Beirut's three years of programming. "How to Act" follows a series of tangents departing from Metwaly's and Rizk's references, from classical cinematic works to the current practice of activists, artists, scholars and researchers, in Egypt and elsewhere.