Exhibitions/Events/More/Education
Imaginary School Program
Not Quite an Exhibition by the Participants of the Imaginary School Program
Sunday Begins on Saturday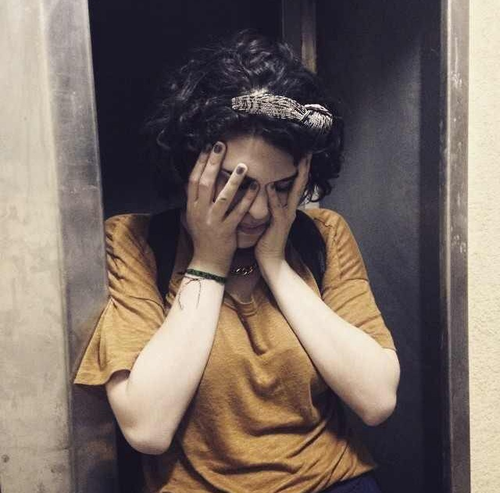 1/1
We agreed to being dragged out of rooms of frustration. Frustration that was somehow comfortable with stifled paths of bureaucracy and trails of working around giant sturdy structures. We were being led into other rooms. Rooms of smaller assemblies, cellular grids, language and abstraction. We were expected to enter all the rooms together and exit together. Lingering wasn't within the collective spirit of our microcosm.

Manifestos dictating equality were created to administer our experience of coalescence. The boundaries between our individual selves and the creation of this collective being were always in negotiation, head to head. Some of us stayed behind, pondering points of interest with leisurely fixation and others cried for a radically efficient unison. We are all in different rooms. Rooms that are clustered together in arbitrary harmony.
On Saturday, May 30th, we invite you to experience answers to the questions you may or may not have had about our 8-month-long Imaginary School Program. On display will be the experiments we choose to call "final projects," the results of combined and individual efforts to formulate responses and imagine alternatives to the theories and practices we have encountered throughout the course of the program. Conversations revolving around education, institution-building, and self-modes of organization are not just welcomed, but encouraged. A miniseries of performative and discursive elements will take place alongside our open studio of individual works, in which we hope that you will be able to join us in navigating the ideas and constructs that have emerged from our makeshift collective.
Drinks will be provided, as well as a stunning rooftop sunset. For details please visit tISP's F
acebook page
.
Guests, friends and casual observers are welcome between 6:00 and 10:00 pm, on the rooftop of 1071 Corniche El Nile, Garden City. Entrance to the roof is through
Mada
Masr's kitchen on the fourth floor.
Special thanks to the individuals and institutions who contributed their time and effort and patience to making this project possible.
The Imaginary School Program is made possible with the generous support of Arts Collaboratory.